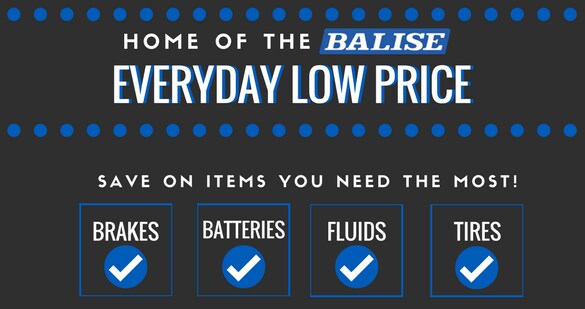 There are so many reasons to service your vehicle at Balise Nissan of West Springfield, formerly known as Jerry Rome Nissan, including our Balise Everday Low Price. With Balise Nissan, we're dedicated to giving our customers a service experience that is consistent each day so you can be sure you're always getting the best price and the most exceptional service whether you're coming to us from right in West Springfield or from
Holyoke, Chicopee or Connecticut towns. 
Our Mission
Our mission is to provide the very best customer experience anywhere...period.
Location
Located at 500 Riverdale Street in West Springfield, we are the easiest dealership to get to in Western Massachusetts. Right in the midst of the Riverdale Shops, Cinemas and dozens of great restaurants.
Convenience
We are open over 60 hours a week including Thursday night and all day Saturday hours with shuttle service 6 days a week, or take advantage of our free service loaner car program. We also have Early Bird and Night Owl drop off.
Comfort
Our climate controlled service drives allow you to drive your vehicle right in out of the weather, and our waiting area, with free coffee, is pretty comfortable too.
Quality
Balise Nissan is on the cutting edge. We have 15 service bays and tens of thousands of dollars of the latest state-of-the-art equipment. Our technicians are certified by both Nissan USA and ASE and know your vehicle inside and out. Our Parts Department has so many parts in stock that we supply other dealers, so chances are pretty darn good we'll have the part you need the first time. All these things, and many more, allow us to be able to fix it right the first time, and at a reasonable price, too!
And Above All Else...
We are not a revolving door dealership. We are the same great people giving you the same great service every time!